I thought that week three of Frocktober would be a great time to invest in a new dress as I'm running a bit low on options, especially when it comes to work outfits. I snapped up this shirt dress from the new Forever New collection as soon as I saw it. I love this dress because it's not fussy and feels like such a pretty, resort kind of piece that's perfect for a holiday (a la Audrey Hepburn in Roman Holiday of course) or hot summer day.
Over the past few days I've had two more donations from Lindsay and Heinekin - thanks so much for supporting
my Frocktober
! Can you believe it's already half over? I'm going to have to dig deep into my closet to find more dresses for the next two weeks!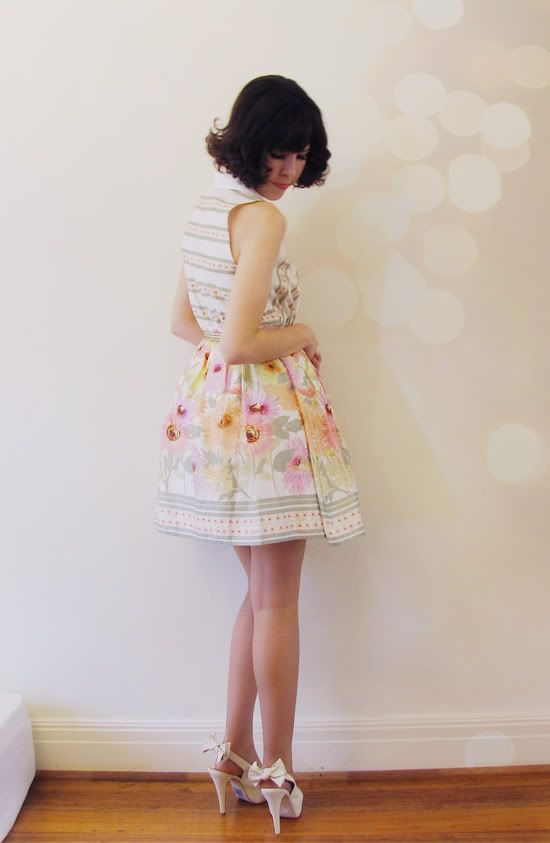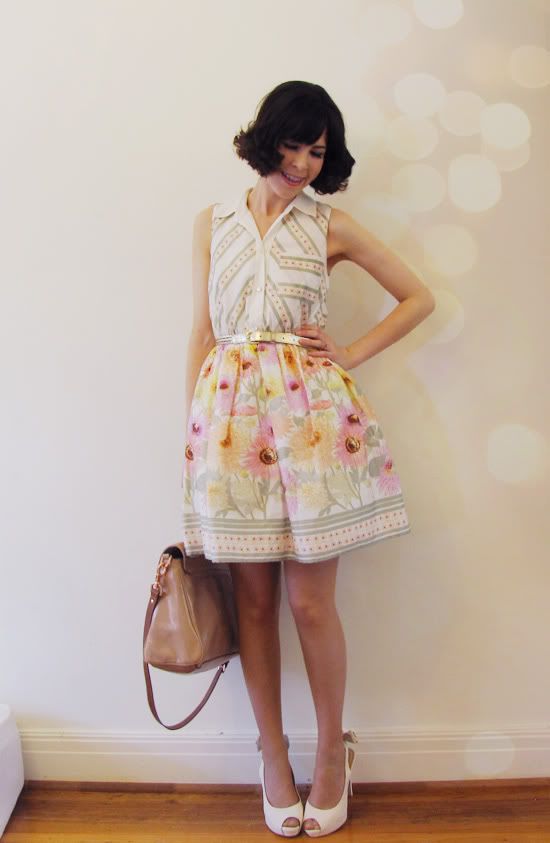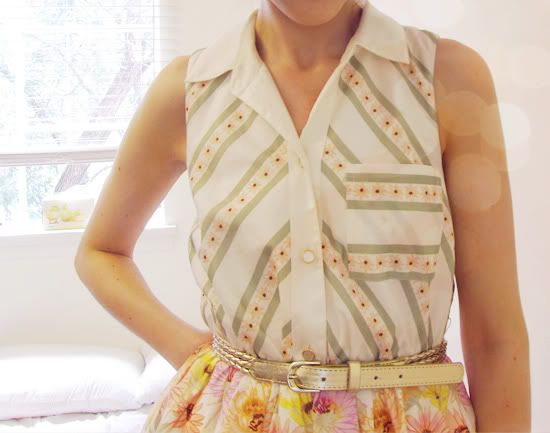 ♥ Forever New printed shirt dress |
available here
♥ Forever New slingback bow heels
♥ Witchery Amalie satchel in Cosmetic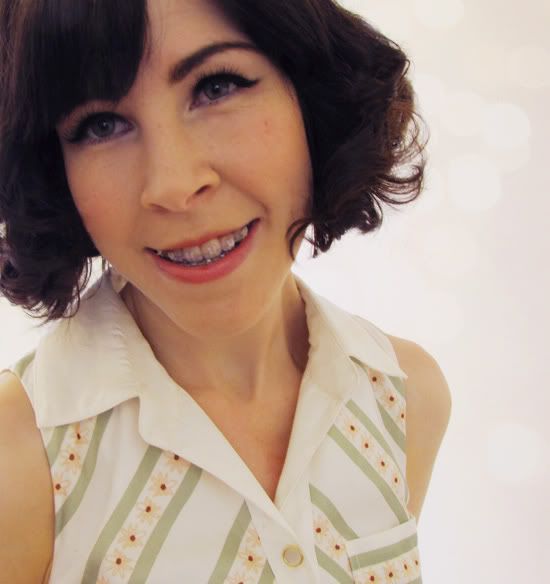 P.S. Also here's a shot of my makeup from today, and how I've been wearing my makeup for the past week or so after being inspired by the
Louis Vuitton S/S 2012 show
.