Something about Spring always makes me want to freshen up my makeup and beauty products. Last time I posted my current makeup favourites was back in
October 2009
so I think it's high time for an update. It's funny to see which products stayed on the list and which have been abandoned.
Back in 2009 I was originally delighted with my discovery of MAC but I soon found that their foundation and blush broke out my skin. I've since switched to
Everyday Minerals
for both of these products, which is better for my skin and comes without the hefty price tag. I still use the trusty Avon tinted moisturiser, L'Oreal mascara, YSL highlighter, Inglot primer, Body Shop lip tint and still a fan of Sugarbaby tanning products!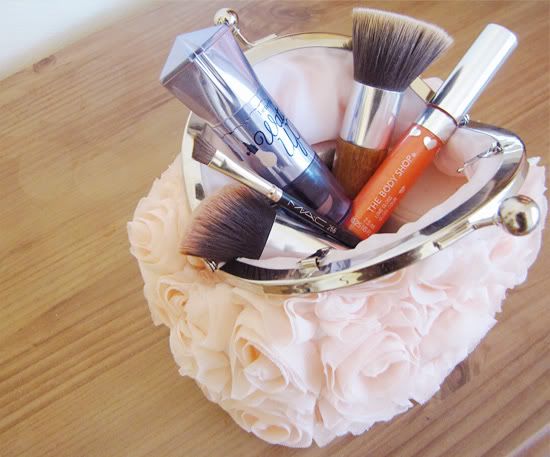 The latest brand that I've tried and really love is Benefit, though I do wish it wasn't so expensive in Australia. Stay Don't Stray, Boing and Watt's Up have become part of my daily makeup routine since purchasing them last month. I also recently bought this cute little cosmetic bag from Target; it was being sold as a going out/races bag but I love it so much more as a makeup case.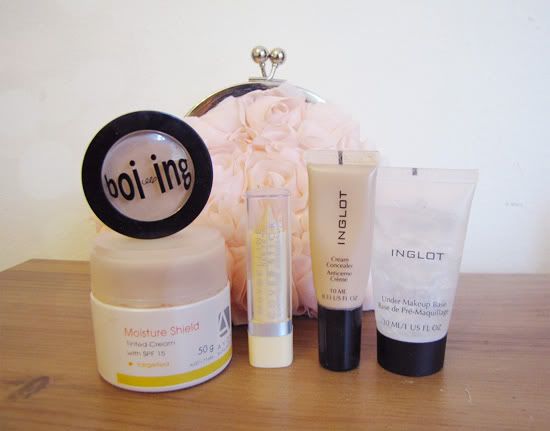 ♥ Benefit Boing concealer in #01
♥ Avon Moisture Shield tinted moisturiser
♥ Maybelline Colour Corrector cover stick in Yellow
♥ Inglot Cream Concealer in #26
♥ Inglot Under Makeup Base primer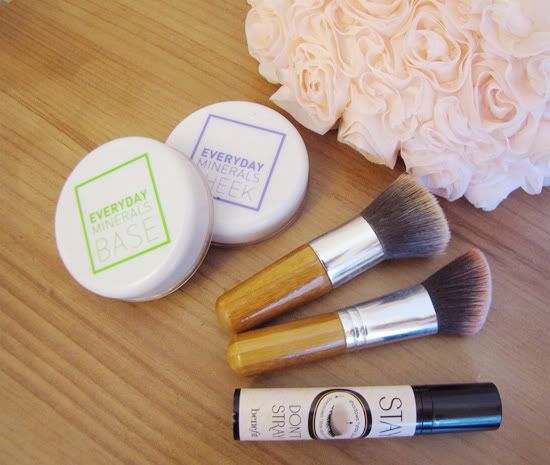 ♥ Everyday Minerals Semi-Matte Base in Ivory
♥ Everyday Minerals matte blush in Apple
♥ Everyday Minerals flat top brush
♥ Everyday Minerals angled blush brush
♥ Benefit Stay Don't Stray eye primer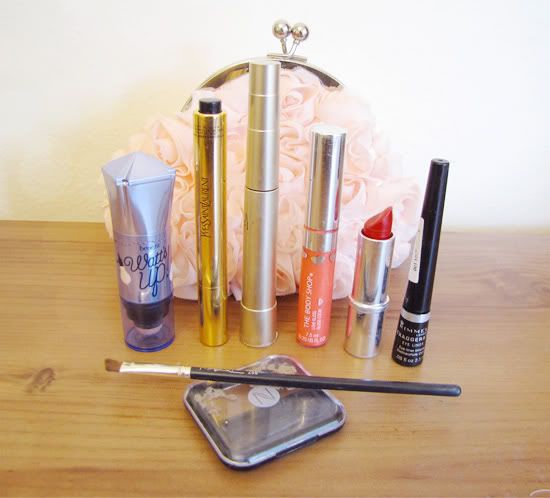 ♥ Benefit Watt's Up highlighter
♥ Yves Saint Laurent Touche Eclat in #01
♥ L'Oreal Telescopic mascara in Black
♥ Body Shop lip gloss in #18 Tropical Pink
♥ Body Shop lip tint in #03
♥ Rimmel Exagerate liquid eyeliner in Black
♥ Mac #266 small angle brush
♥ Natio Eye Definer powder in Clove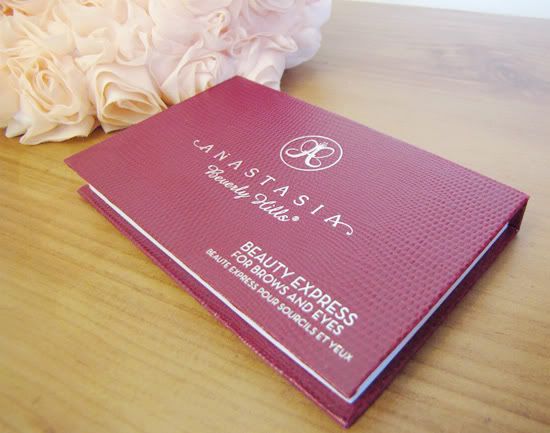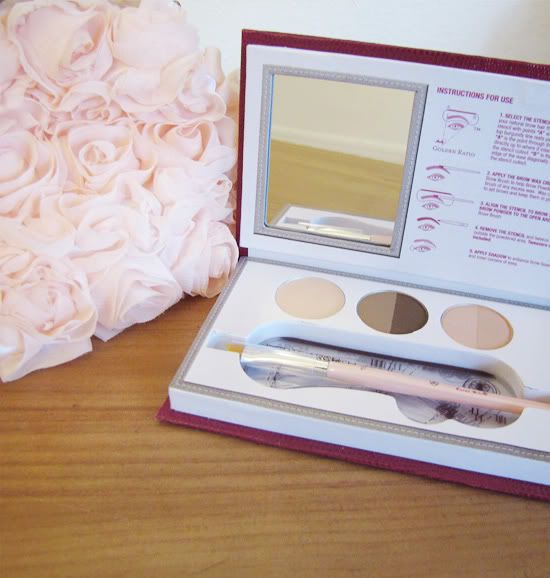 The team behind Anastasia Beverley Hills sent me this
Beauty Express brow kit
recently, which I'll be reviewing soon. I love the idea of the kit and do neglect my brows sometimes so it should come in handy.