This is my third look from the Betts 5 Ways to Wear project, where I tried my hand at styling these cute
Dixie wedges
into five outfits. This time I went with a full, candy-coloured skirt, a pop of orange and a lady-like trench.
I'm still loving my heart basket bag, though it does take some practice to open and close smoothly while it's hanging from your shoulder. Speaking of which, if you'd like to win a heart basket bag yourself, head on over and enter my
Christmas giveaway
. If you tweet about the giveaway as well you'll have twice the chance of winning one of the six lovely prizes!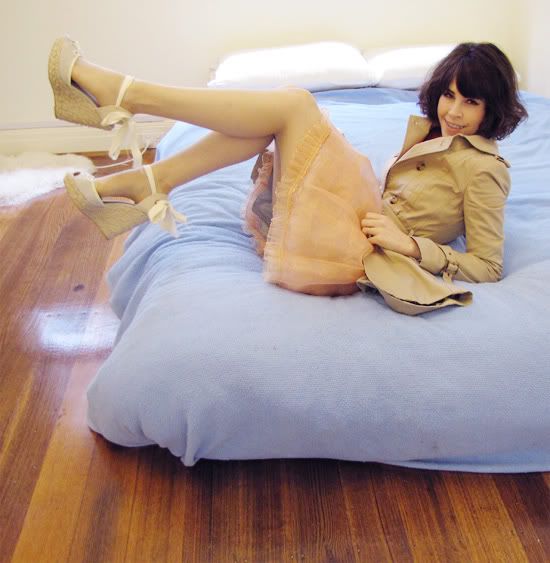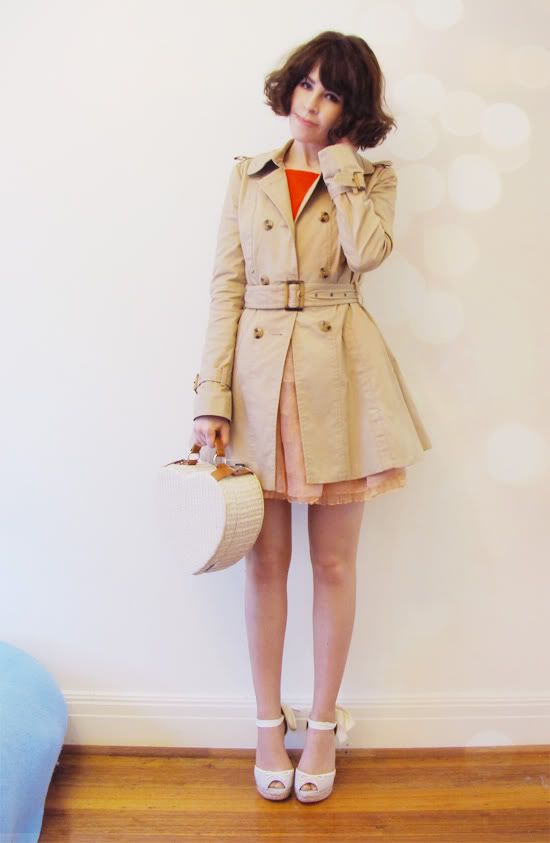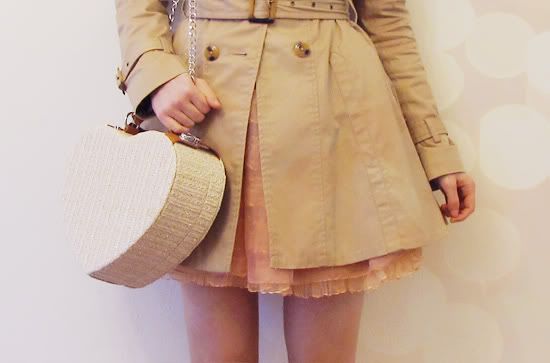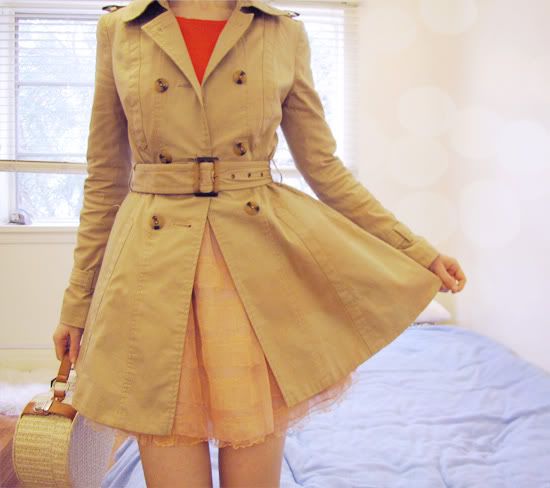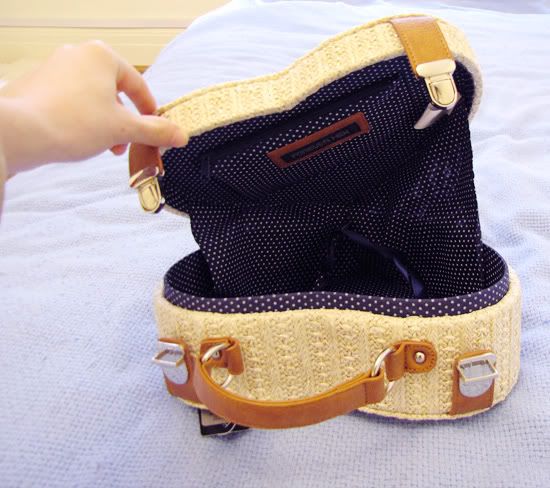 ♥ Forever New skirted mac
♥ Savers fine knit top
♥ Sretsis 'Lala' skirt in faded rose