Hi lovelies, I'm now back from my holiday! I was looking forward to sharing my holiday snaps and some outfit photos with my sister with you, but when I went to transfer the images off of my camera the other night I found that they had somehow deleted themselves. Very disappointing, though on the bright side one set of photos on a different memory card survived so I'll post those ones soon.
Now as for the lovely girl featured in this I ♥ Your Look post, I first came across Jessica of
The Tragic Sense
on lookbook.nu and am now an avid reader of her blog. Her winter outfits and gorgeous, vintage-looking photography are really inspiring and make me look forward to autumn even more.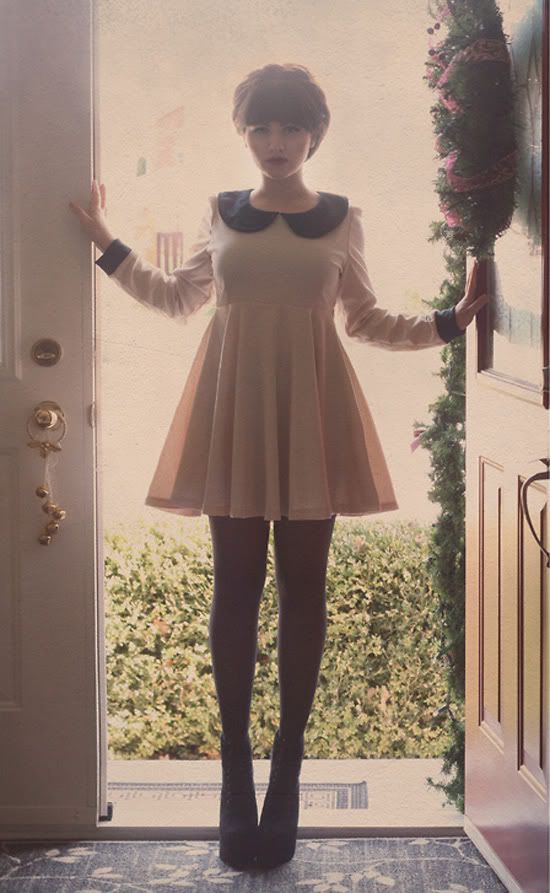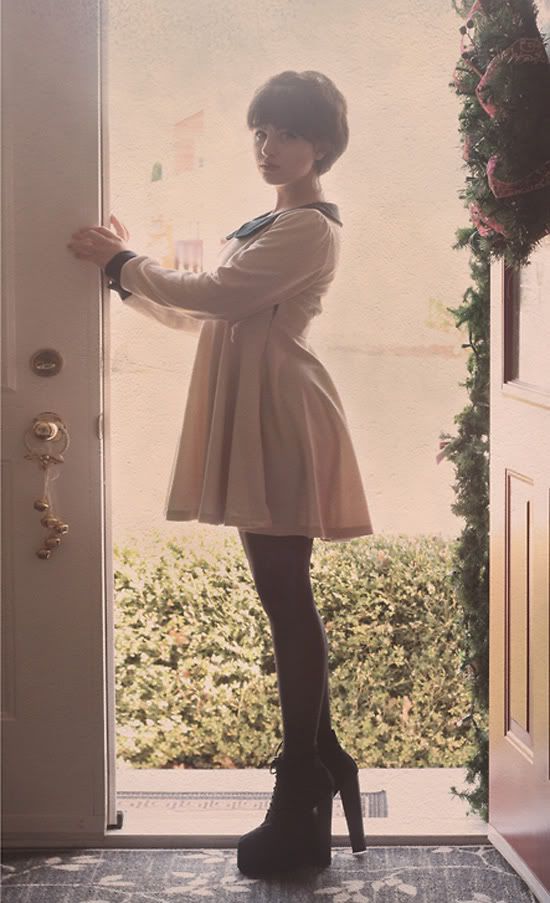 For a while now I've been meaning to introduce a little shop the look collage for each I ♥ Your Look post, so here's the first one. At $36.00 I'm thinking the cute dress would be a perfect addition to my winter dress collection (it's so hard to find a nice dress with sleeves!) and would be easy to match with what I already have in my wardrobe.

Romwe peter pan collar dress
Topshop 50 denier opaque tights
Modcloth 'On Willoughby Street' booties
Modcloth 'My name is Pearl' fingerless gloves
Romwe retro camera shaped satchel