Eeek I just checked my blog and realised I hadn't updated in five days, whereas I thought it had only been two or three! Today some of our old furniture which was left back in Adelaide for the past year was delivered to us in Melbourne. It's so nice to have my dressing table again!
As for this outfit, the cute romper was a gift from
Club Couture
a while ago but I've only just found the time to wear it. I've also been using my new mustard backpack in place of my regular bag this week. It's a pain to get into when you need something in a hurry, but the straps are convertible so I can just turn it into a satchel when I've had enough back-packing.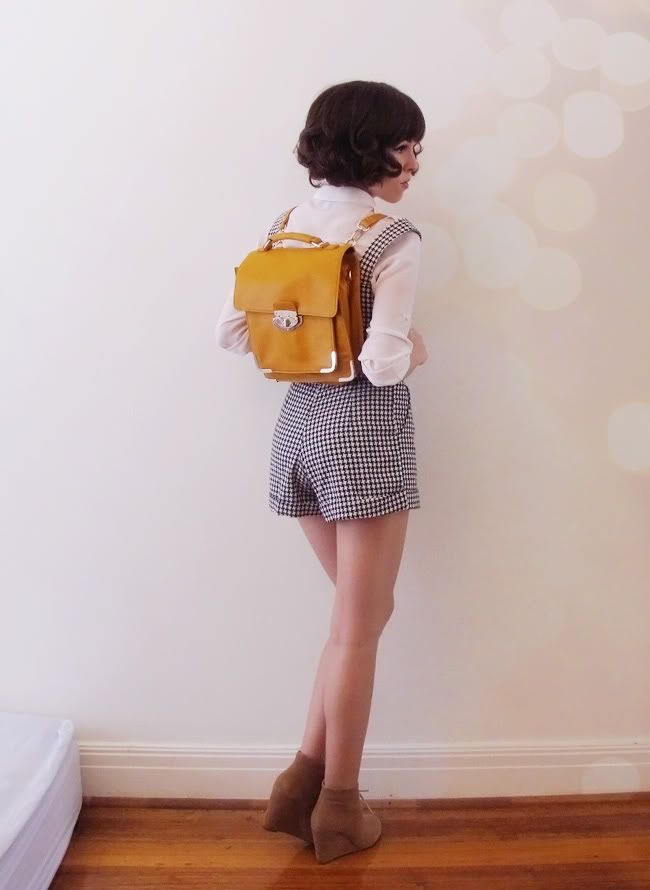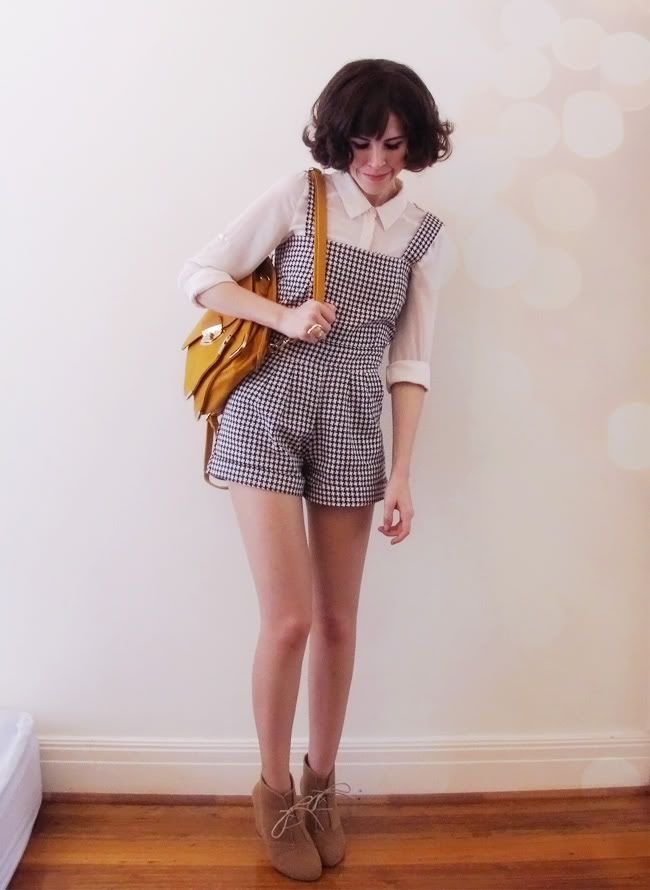 Houndstooth romper C/O Club Couture
Forever New shirt
Forever New Ollie mini backpack
YSL inspired ring via eBay
Rubi Seega wedge booties