Here's a quick outfit post from one of my days off. Unfortunately the light was quite poor when I took these so the picture quality isn't the bes. I wore this to go to the library to get my uni books and readings sorted and run a few other errands. I have a crazy amount of readings that I'm trying to get up to date with at the moment!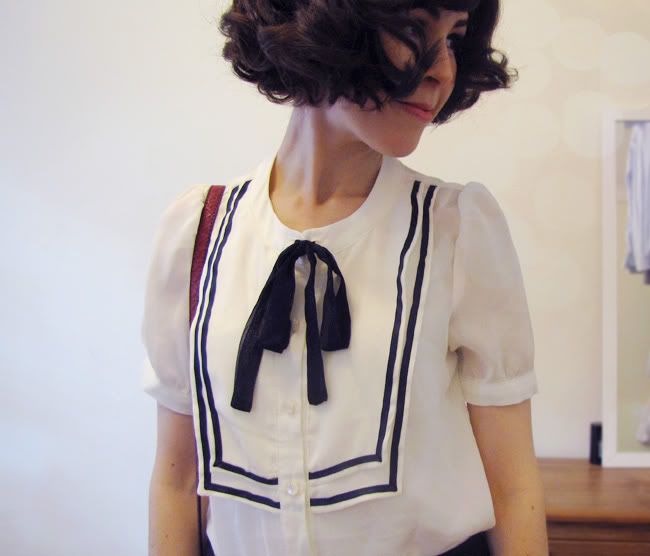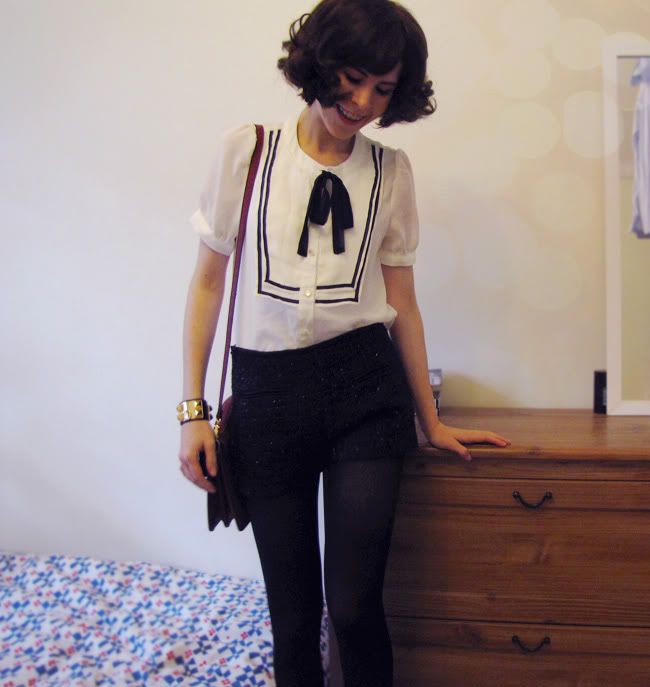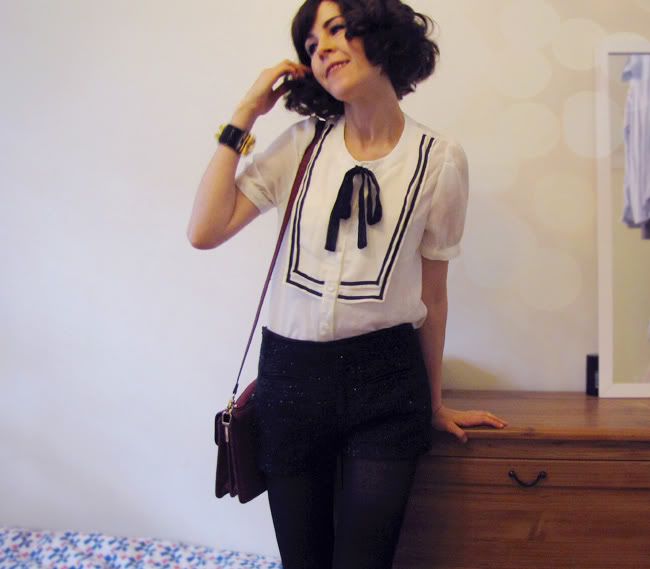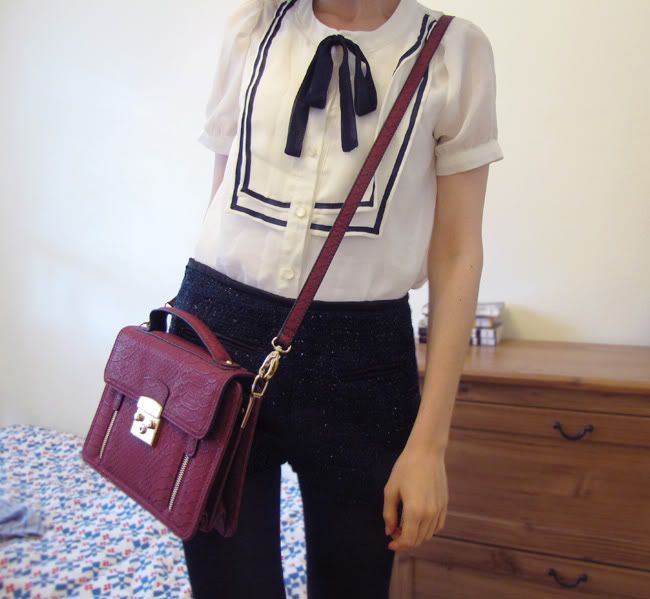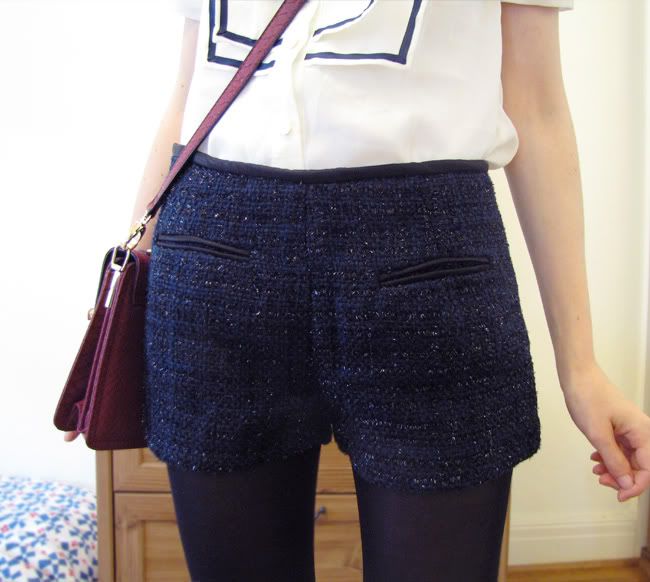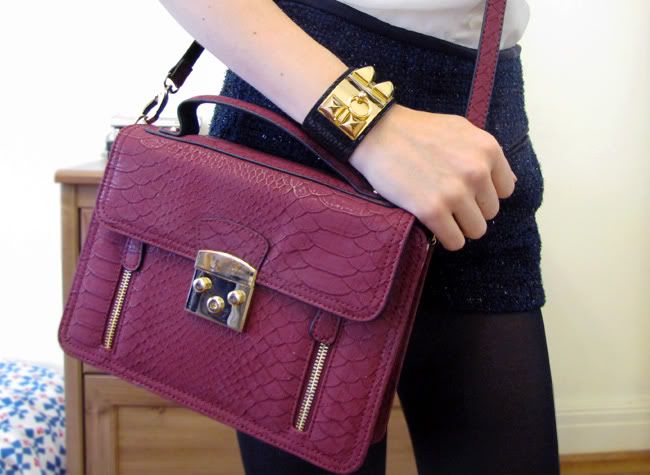 Romwe sailor blouse (similar available here, here & here)
Romwe boucle mini shorts
Collier de Chien inspired cuff
Forever New Miranda satchel
50 denier opaques
Also, I'm currently having a big easter sale on my
blog shop
at the moment! You can get 25% off everything with the code '
easterbunny
' until the 12th April. Here are a few of the newest items that have been added...