I took quite a few outfit photos while I was away for Easter, trying out the camera on my new iPhone instead of the usual Canon camera and tripod setup. These photos were taken as the sun was setting and it was absolutely freezing and windy (as you can probably tell from my messy hair and pained expression!). The light was good though and my mother managed to get some nice shots so it was worth it. Thanks mum!
I'm in love with this jumper (which is very warm and cuddly) and Wuthering Heights book clutch at the moment. The sweater was a gift from the kind team over at
Chic Wish
and I found the book clutch on eBay after months of trawling the internet for an affordable version of the precious
Olympia Le-Tan book clutches
.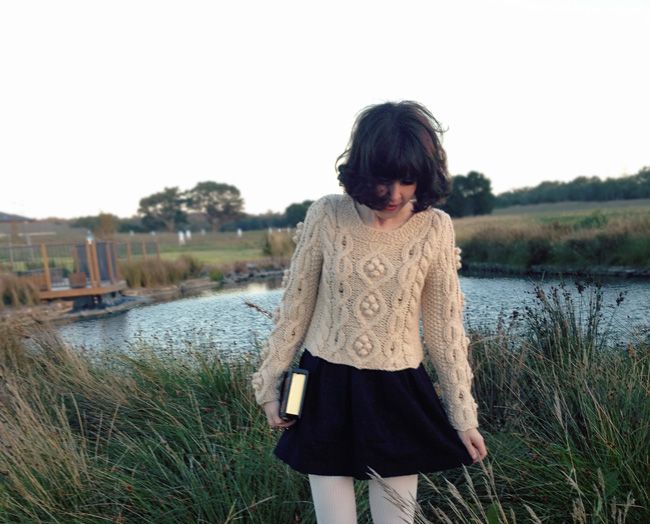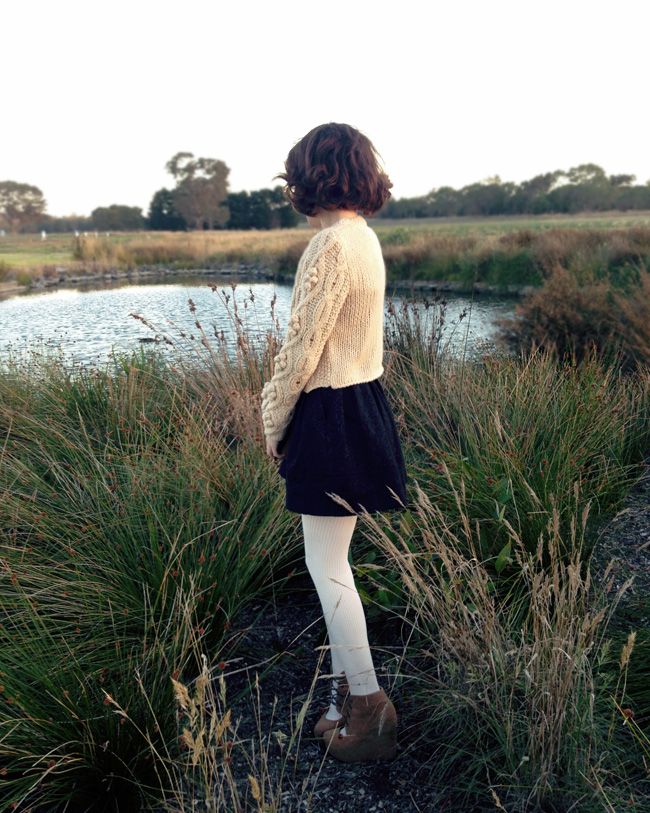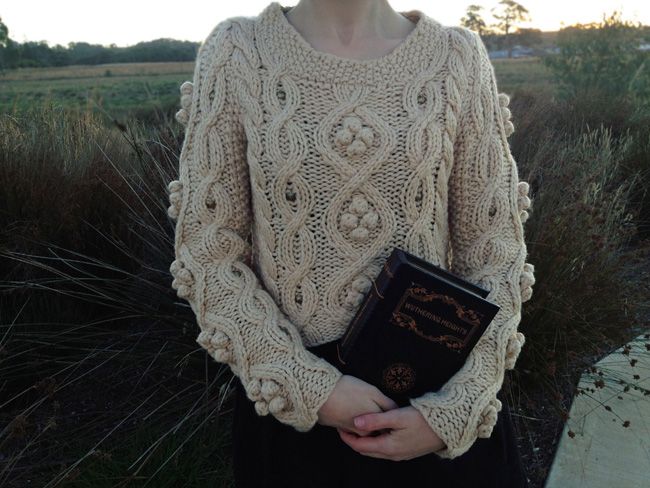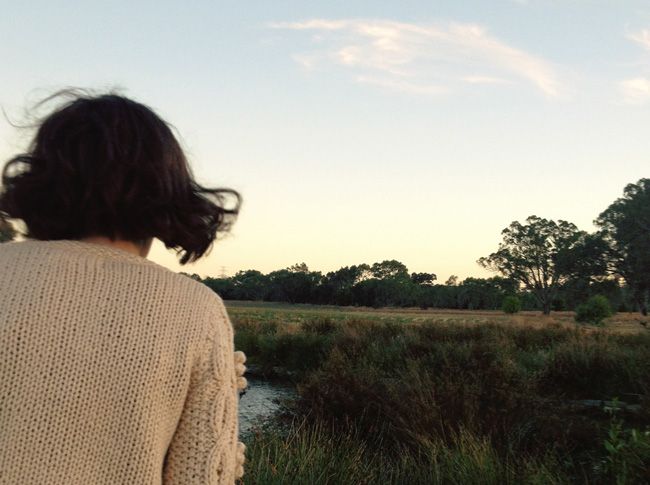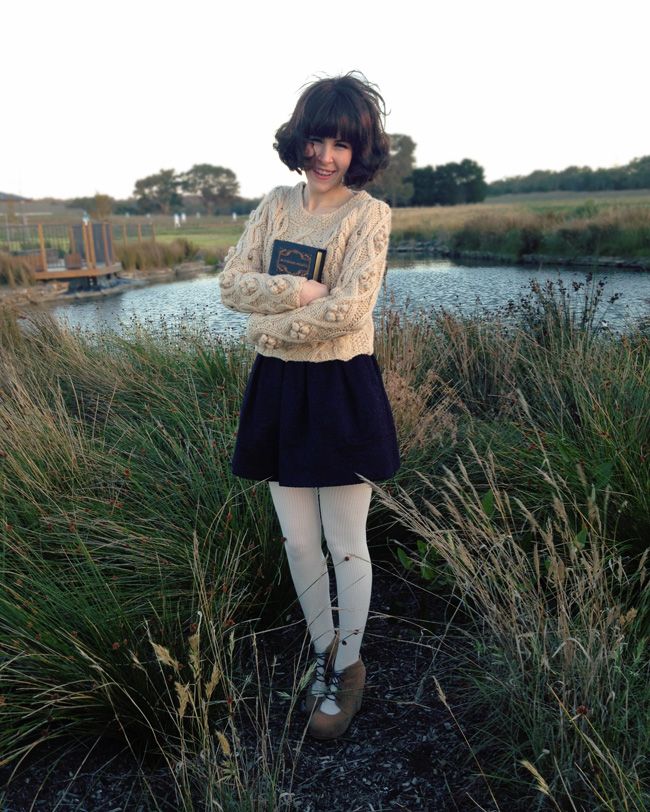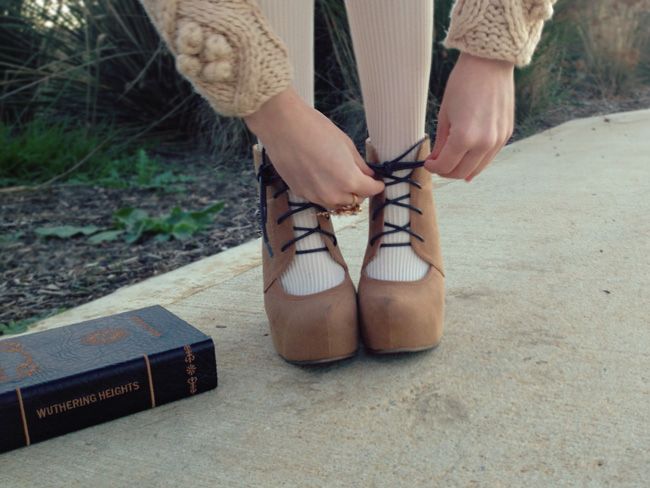 Bobble sweater C/O Chicwish
Forever New natalie skirt
Forever New tights
Glassons wedge booties
Wildfox Couture deer head ring
Wuthering Heights book clutch via eBay