Tonight I will be reviewing an online store called
Koogul
, which is similar to stores such as Romwe and Chic Wish but specialises in pretty, feminine styles. Also, the
Mother's Day giveaway
is ending tomorrow evening, so you have one more day to enter if you haven't already!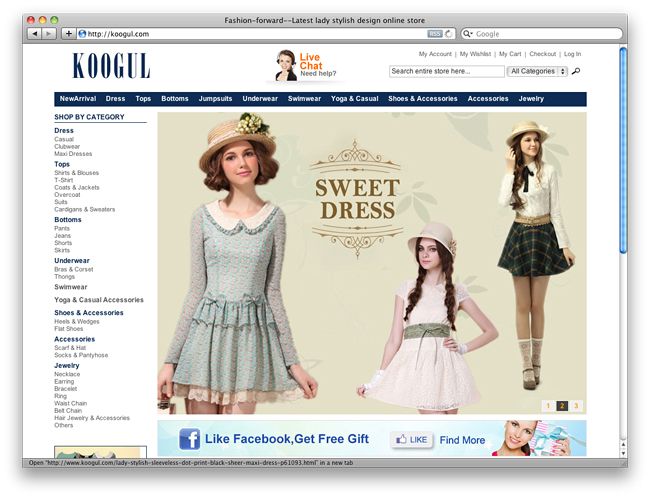 Koogul
is a Hong Kong based online store that sells cute and feminine clothing, shoes and accessories.
Their price point is a bit higher than similar stores as they claim to only sell good quality products.
Koogul accept payment via PayPal, Credit Card or Western Union and offer a 7 day refund policy if you're not satisfied with your purchase.
When browsing the store, I noticed that many of the products used stock photos from other sites such as Asos.
Each product page features fabric info and measurements for each size, which is lucky, as I soon realised that a lot of the dresses were too short for me. I'm only 166cm tall but the website's sizing is small, catering for petite Asian girls below 160cm, so if you are used to western sizing Koogul recommends picking a size M or larger.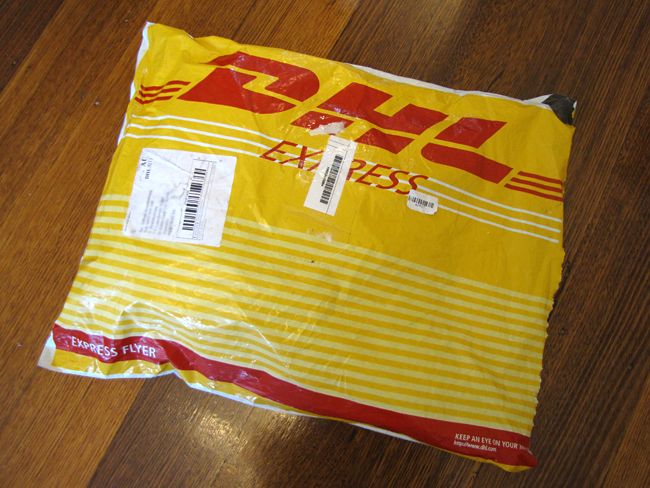 The shipping methods to choose from are Regular Airmail (7-30 working days delivery time), EMS, DHL China or DHL Hong Kong (3-7 working days). As Regular Airmail was only $5-$10 cheaper than Express, I chose to have my order shipped via DHL Hong Kong for $36.50. Once shipped, I was sent a tracking number and my order was delivered very quickly in three days. Each item came wrapped in plastic inside a large DHL post pack.
I ordered a total of three items; two dresses and a light coat.
Fashion sleeveless black dress USD $24.99 | item page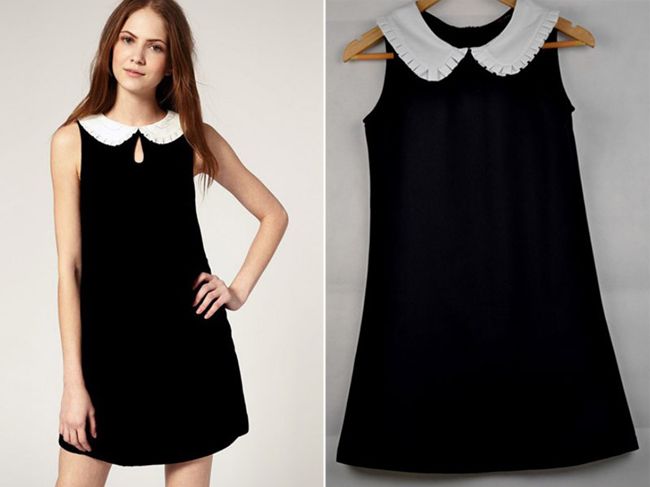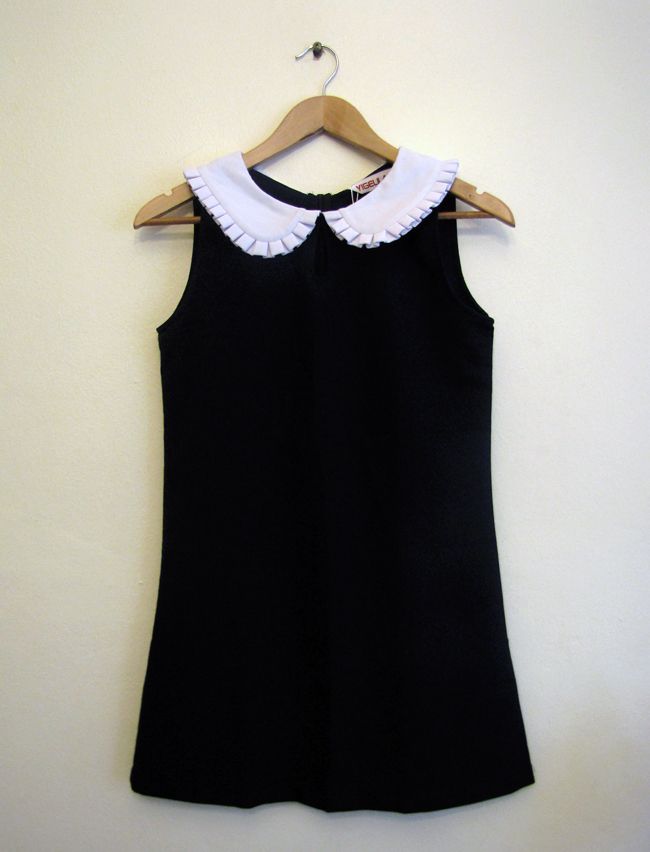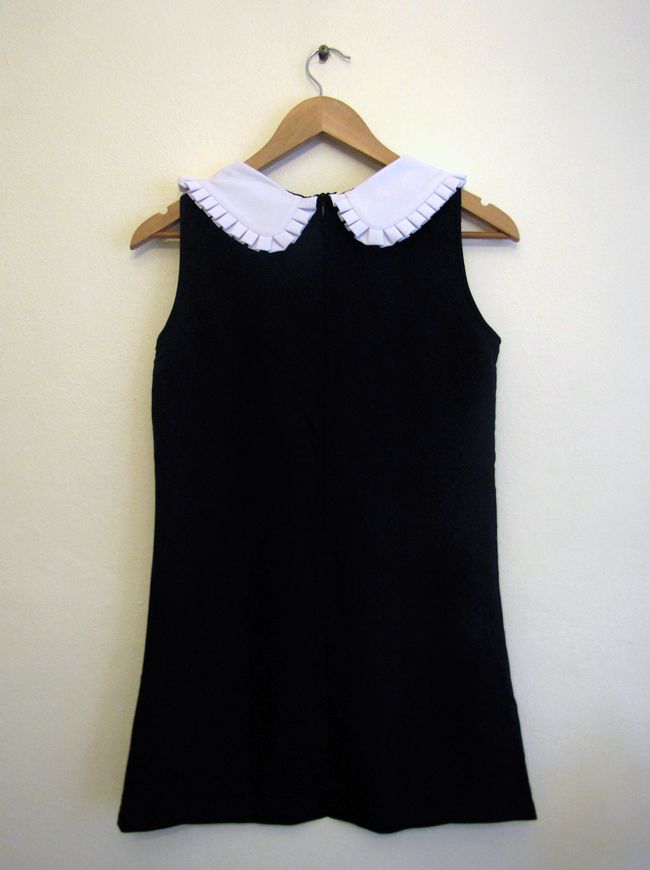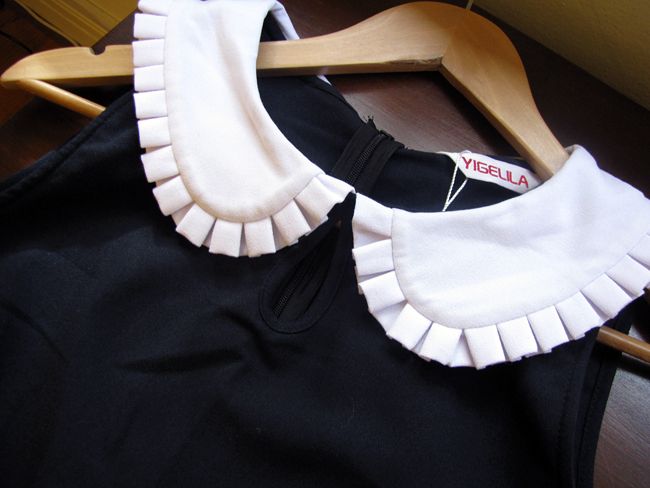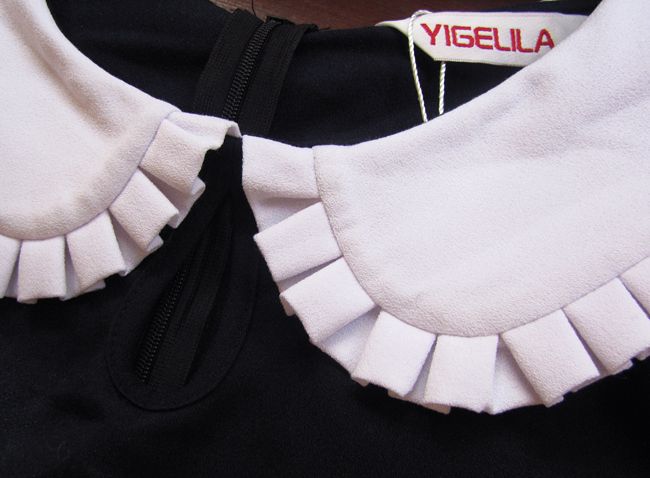 This dress was as described and pictured on the site. I ordered a size M because I was worried an S wouldn't fit comfortably over my hips. I found the M to best suit a size S and the length and measurements were pretty spot on. The dress had the same collar and keyhole detailing as in the stock photos. The one thing I found disappointing about this dress was that the fabric felt very 'soapy' to the touch and looked a bit cheap. The dress was branded and swing tagged with the label Yigelila but had no inner label with care instructions or fabric content.
Overall rating 8/10
Stylish empire waist backless orange dress USD $33.99 | item page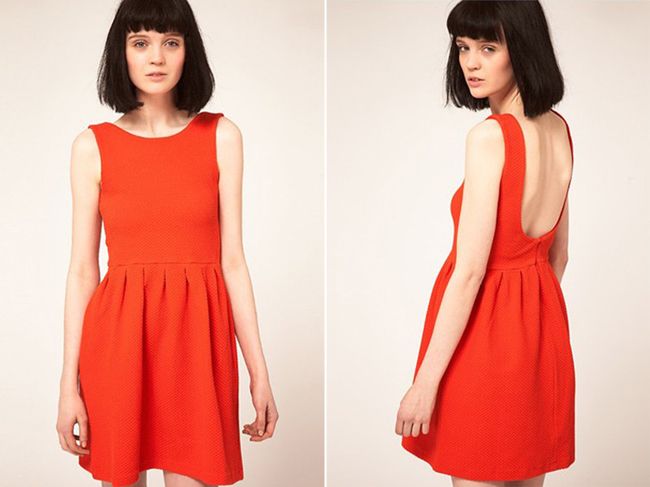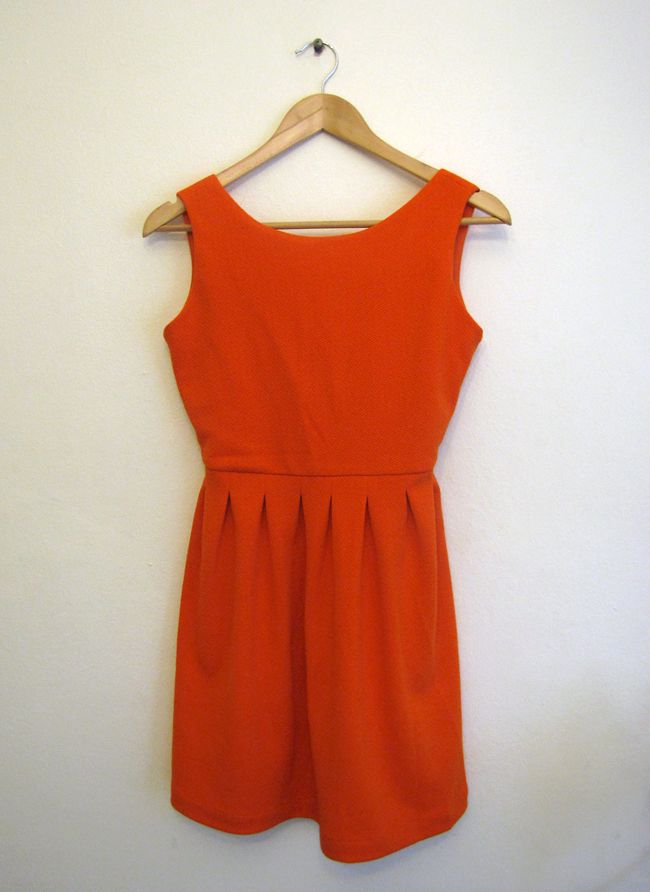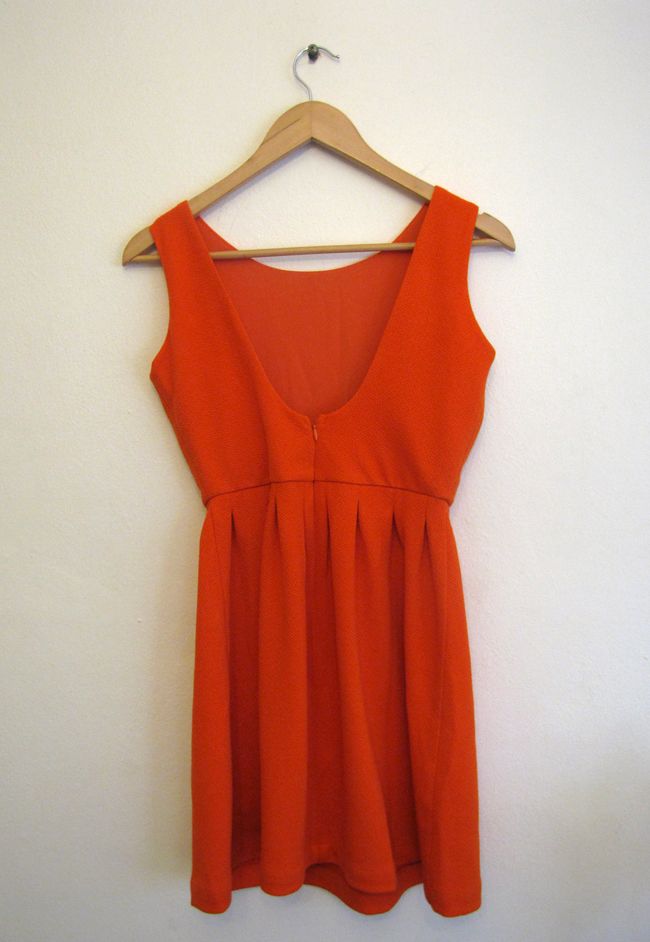 The first thing I noticed when taking this dress out of the packaging, was that it was a very, very bright orange and that the bust and underarm area were unusually large. There were no measurements provided for this item so I ordered a size S. I found the waist fitted well but the underarm area of the dress gaped a couple of inches on each side and was far too big for a standard size S. The dress was also by Yigelila and had no inner label. The fabric had a nice texture to it and didn't feel as synthetic as the first dress, plus all the hems and zip detailing were nicely finished.
Overall rating 7/10
Stylish skirt style waist band slim wind coat USD $48.99 | item page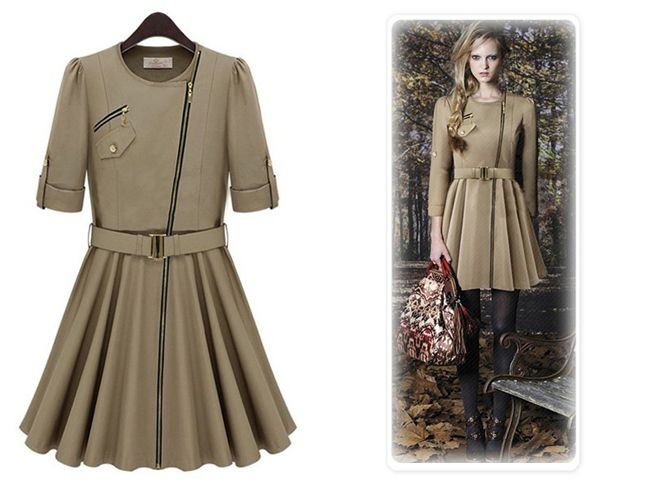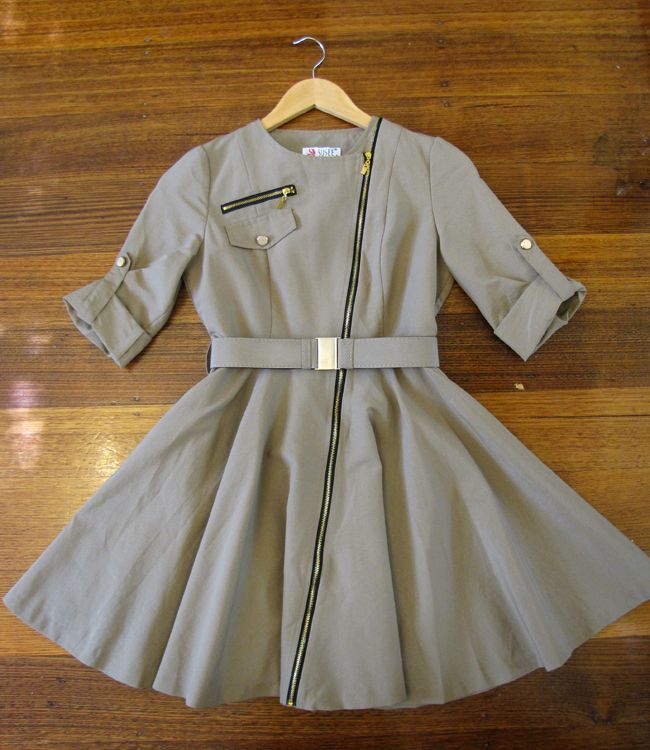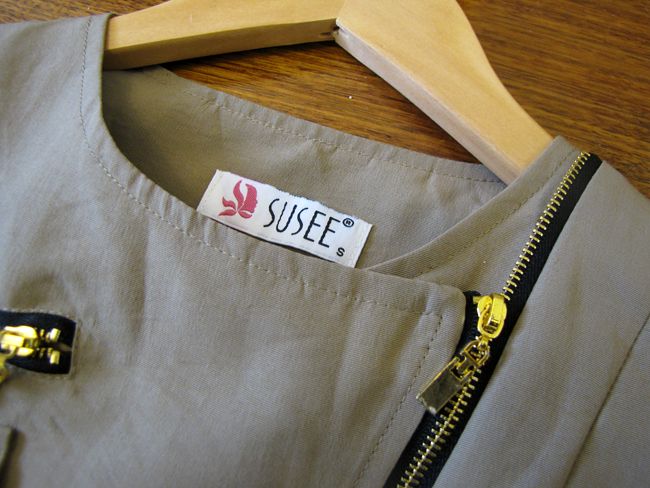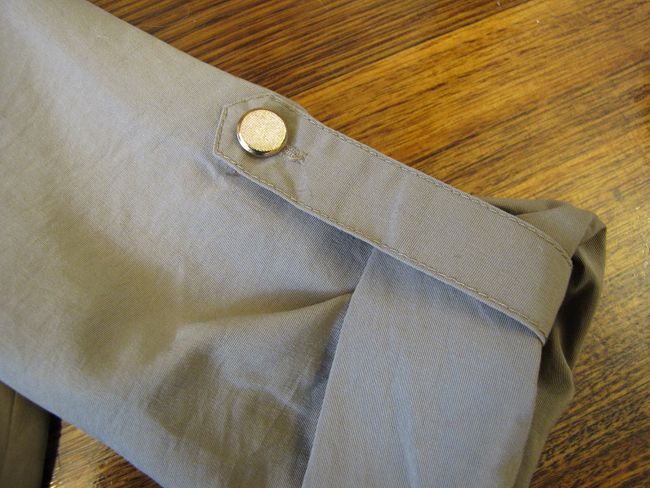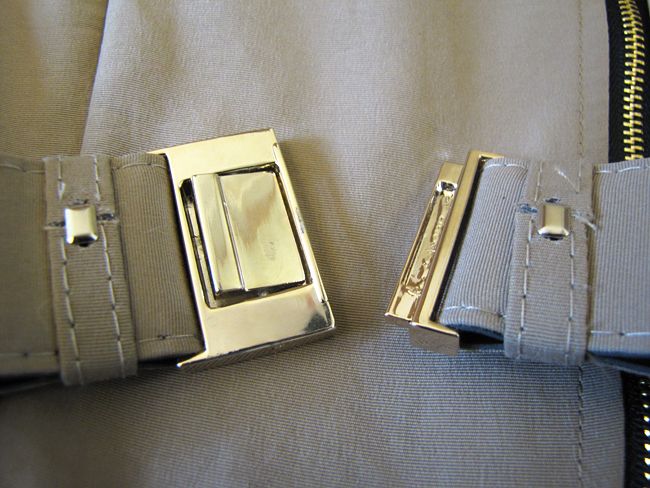 This coat was my favourite item out of the three. It arrived a bit crumpled, but after a good ironing it looked exactly like the photos on the website, with the material feeling nice and crisp to the touch and not too synthetic. I ordered a size S and found that it would best fit a size XS as it fitted me perfectly. The belt is adjustable and clips/unclips by pushing the clasp on the back side. The dress can be worn with the sleeves rolled up and fastened by a button or left down. I loved the flattering cut of this dress/coat, it gave me a really feminine shape by nipping in at the waist and flaring out over the hips.
overall rating 10/10

♥ Reasonable quality for the price and clothing is true to photos
♥ Measurements provided are quite accurate
♥ Fast, trackable postage worldwide
♥ New customers can get
10% off their first order by registering on the site

- Sizing runs small so make sure you size up unless you are very petite
- Postage runs on the expensive side
- Fabric used for some items feels and looks a bit cheap
- No fabric/care instructions makes it difficult to know how to wash the items correctly
Overall my experience with Koogul was a positive one and I would purchase from them again. In future I would only purchase products with some natural fibre content to avoid the cheap, synthetic look, and would be sure to check the measurements before purchasing to avoid receiving an item that's too short or small. If you have any other questions about buying from Koogul that I haven't addressed, please leave a comment.