With the last huge uni assignment done and dusted (I never want to do another presentation again!), I've taken a week off of work and am heading on a one week holiday to spend some time with my family as of this afternoon! Although posts have been slow lately I do plan on using my free time to update my blog more once I get back next Wednesday. Thanks for baring with me and I will be updating my
Instagram
regularly if you're interested in following my trip.
In the mean time, everything in my
blog shop
has been reduced to clear so prices now start from $2.00! Plus for the next week you can have an
extra 10% off
on already discounted prices by using the code '
clearance'
a checkout. When I get back next week, everything that's been in my blog shop for too long and hasn't sold will be donated, so last chance if you have your eye on something!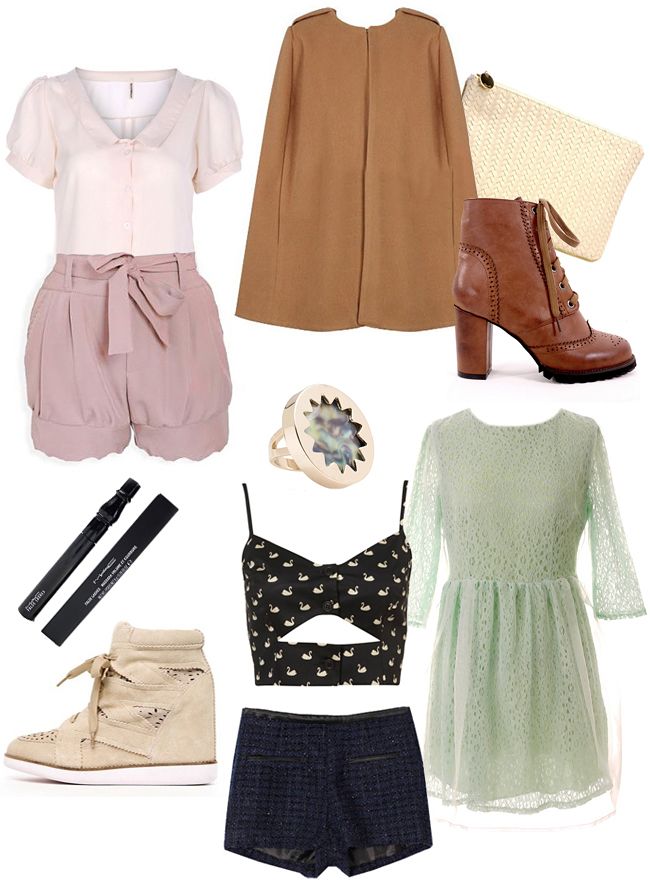 Romwe pale pink chiffon blouse $30 $15
Style Sofia scalloped shorts with bow sash $35 $15
Romwe classic camel cape $60 $30
Deu Lux woven oversized clutch $45 $20
Chicwish lace up ankle boots $60 $30
Forever New starburst ring $10 $2
MAC false lashes mascara $30 $15
Topshop swan print cropped top $55 $35
Chicwish mint lace mini dress $45 $20
Jeffrey Campbell venice sneaker wedges $165 $100
Romwe navy boucle shorts $35 $20