A few weeks ago at my regular orthodontist appointment I was surprised and elated to hear that after three years my braces are finally ready to come off later this month! My first reaction was to buy some amazing red lipstick from Lime Crime to wear in celebration.
Secondly my thoughts went to all the outfit posts I've taken over the past four or five months which haven't been posted yet - eeek. It's really time to get up to date with those! This one was taken on my Adelaide trip during winter... it looks suitably Christmas-y with all the sequins and berry red!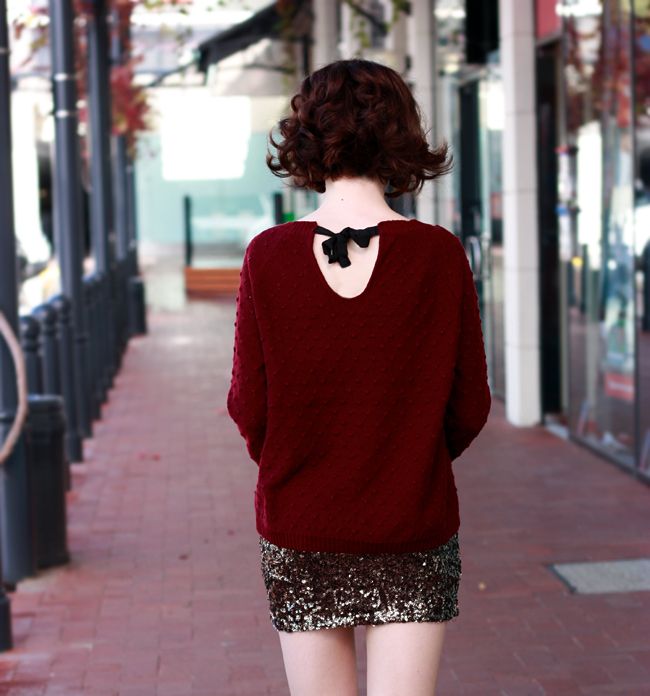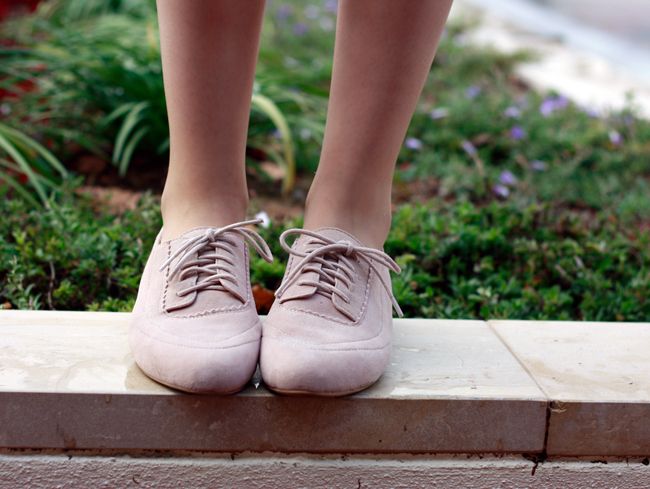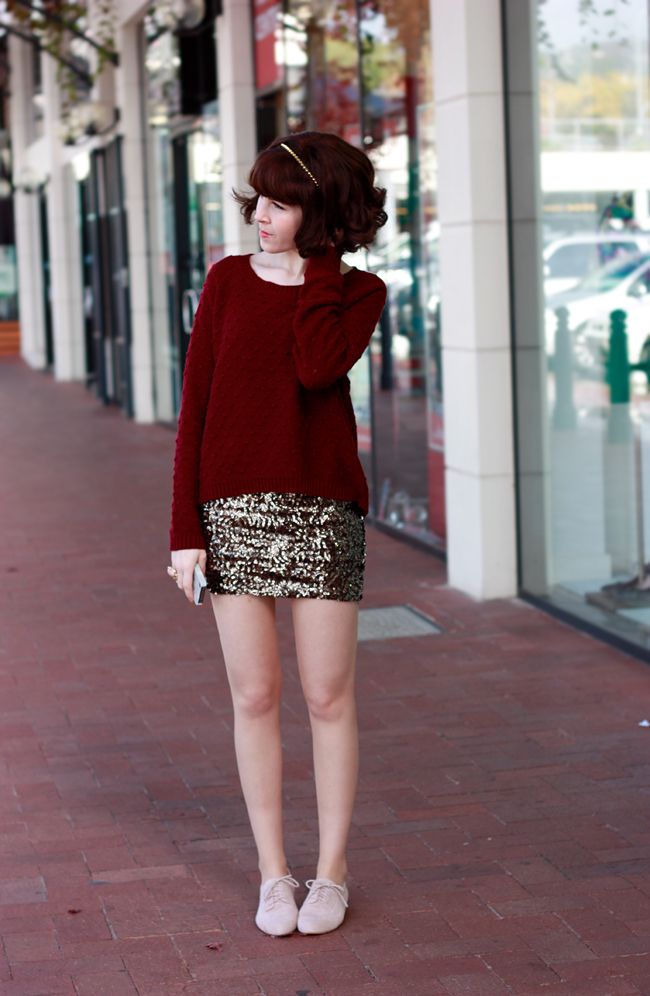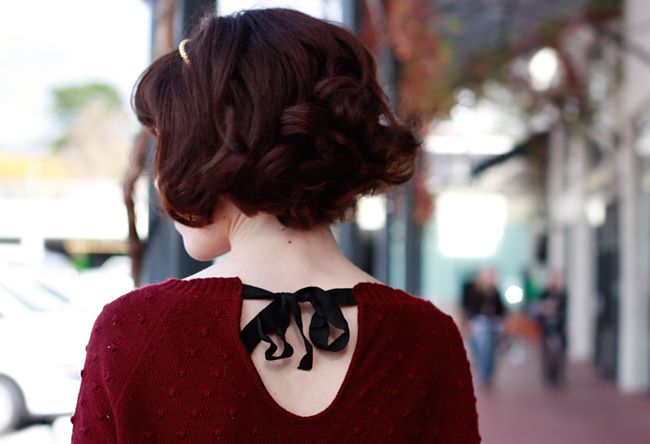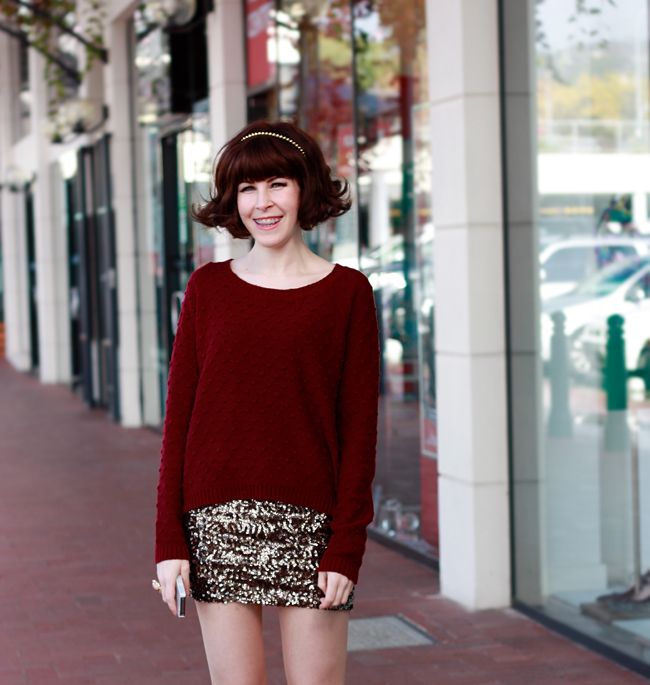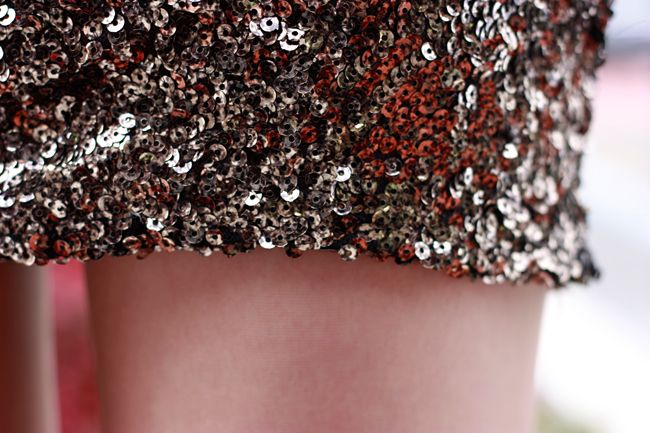 eBay spiked headband (similar)
Dotti bow back jumper
Gold sequin skirt (similar)
YSL inspired ring (original)
Jeffrey Cambell 'Miller' flats C/O Ashbury Skies
Katy Perry 'Oh Honey' false lashes
P.S. Does anyone have any experiences with having braces taken off? I'm a bit worried that there is going to be a lot of pain and blood involved as I'm a giant sook when it comes to things like that...