Recently Clearasil approached me to test the newly launched Clearasil Daily Clear Vitamins & Extracts Scrub and Clearasil Daily Clear Vitamins & Extracts Daily Wash. Their new range is designed for ladies who are looking for a skincare regime that prevents breakouts while also nourishing their skin. It's been years since I used Clearasil; back in high school I had problem skin and used the toner, face wash and spot cream to try and get it under control. Even now in my mid-twenties I sometimes have breakouts and know how much having good skin affects your confidence.
So when I heard from Clearasil I was happy to try their new range and share a day of my life with you for this project. Myself and a number of other blogs are also holding a competition to win a $500 experience of your choice to enjoy with confidence! Details on how to enter the competition are at the end of the post, and here is a peek into an average weekday of mine:
7:45am - My alarm goes off, I hit snooze a couple of times then lay in bed for a while as I check emails and messages on my phone. Check to see what the weather looks like outside... looks like another chilly day in Melbourne.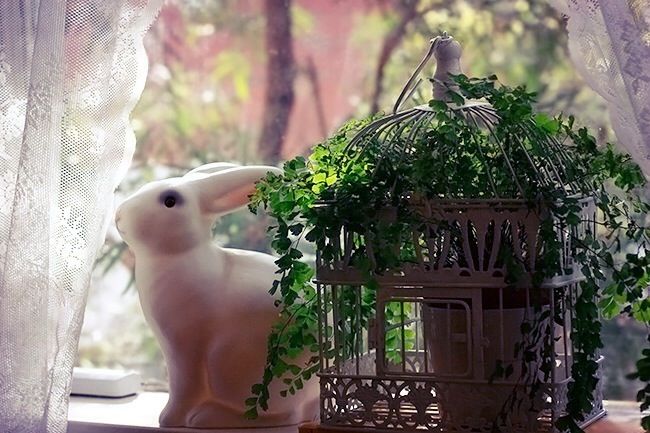 8:05am - Say good morning to my kitty, who likes to prompt me out of bed by nibbling at my head and running around on the bed.
8:15am - I wrap myself up in my dressing gown and head into the bathroom to start my morning skincare routine. Currently I'm using Clearasil Daily Clear Vitamins & Extracts Daily Wash to cleanse my face in the morning before putting on my makeup. Cleansing in the morning helps wake me up and makes my skin feel refreshed, particularly on those groggy, sleepy days. I feed Eva and eat my usual breakfast of a one and a half pieces of rye toast and a cup of coffee while getting ready for work.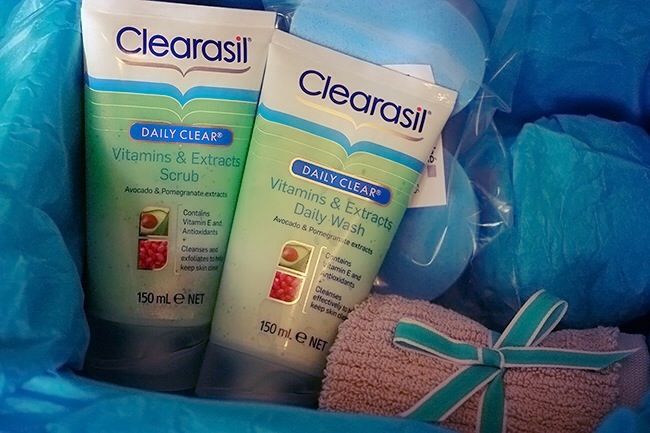 8:44am - My daily makeup consists of Garnier BB cream, Inglot primer, Everyday Minerals powder foundation and blush, Revlon Lip Butter in a natural pink, L'oreal mascara on top and bottom lashes and Rimmel eyeliner in a cat-eye flick on my top lid. After doing my hair with curlers or a curling iron (depending on how much time I have) it's time to pick a perfume.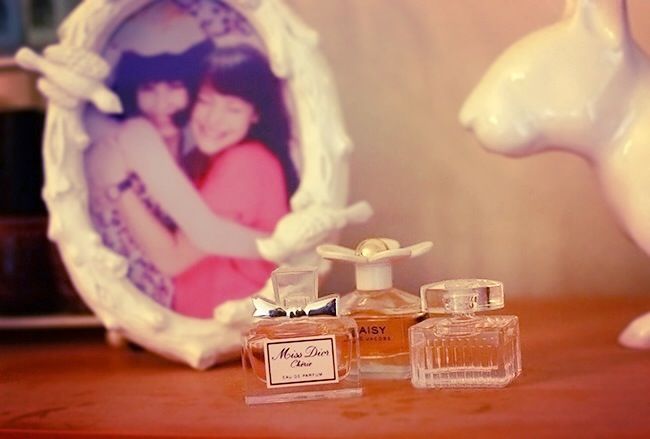 8:45am - And something to wear.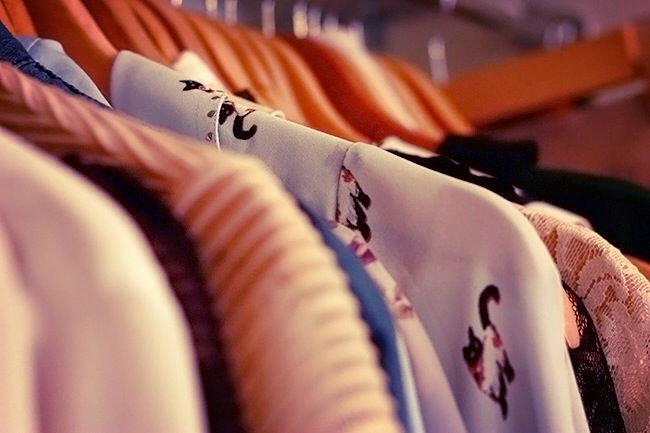 8:55am - Plus choose one or two pairs of shoes for the day (one pair of heels, one pair of flats). I pat Eva goodbye, grab my bag, and leave (usually run!) to catch the tram to work.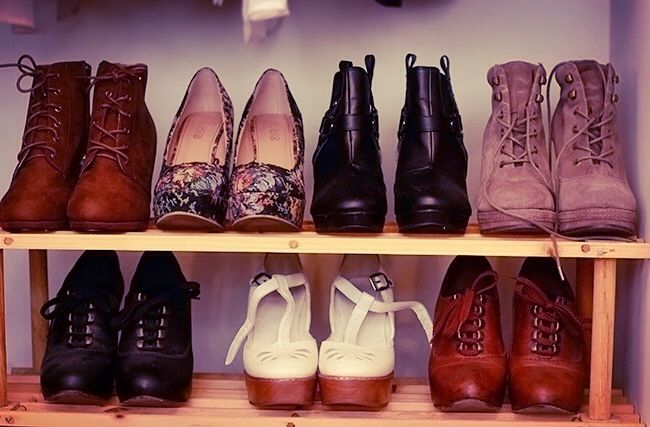 9:50am - For non-morning people such as myself, one of the perks of working in retail is the later opening times. When I arrive at work I'm greeted by the cute fellow employee I'm working with that day.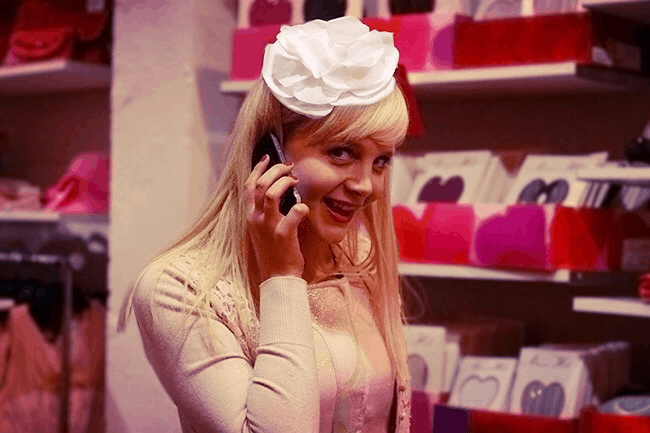 10:00am - Time to dress up for the day!
12:00pm - On an average day we help customers, pack and post online orders, keep the store neat and tidy and re-merchandise when needed. Today we re-merchandised the front window with a Great Gatsby theme.
2:00pm - In the lull after lunch time we put new stock out on the floor and admire the new arrivals. Nearly every day I'm adding things to my quickly growing wish list; Alannah Hill is a very tempting place to work!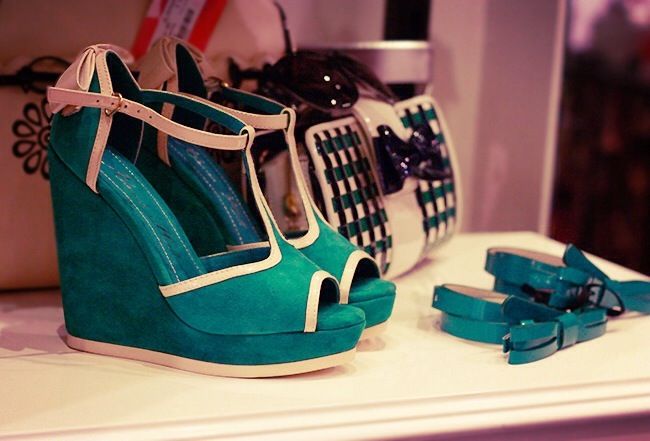 4:20pm - Amusing ourselves while it's quiet by climbing into the window and pretending to be mannequins.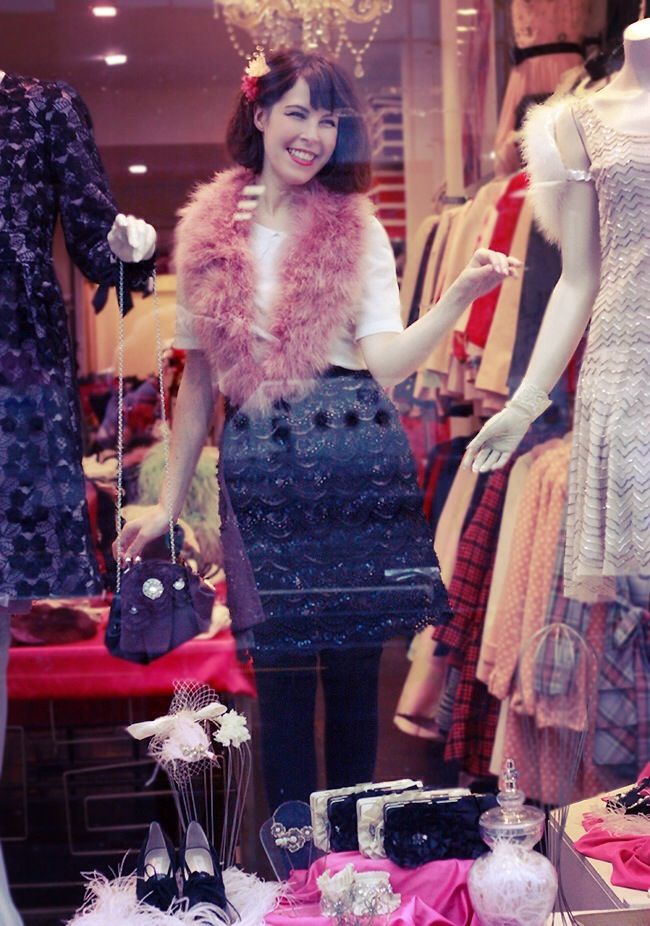 6:00pm - After closing up the store, I head into the city to meet my gym buddy for a workout. We aim to go 2-3 times a week to do cardio, weights and sometimes a class. I love having someone there to keep me motivated otherwise I tend to get lazy.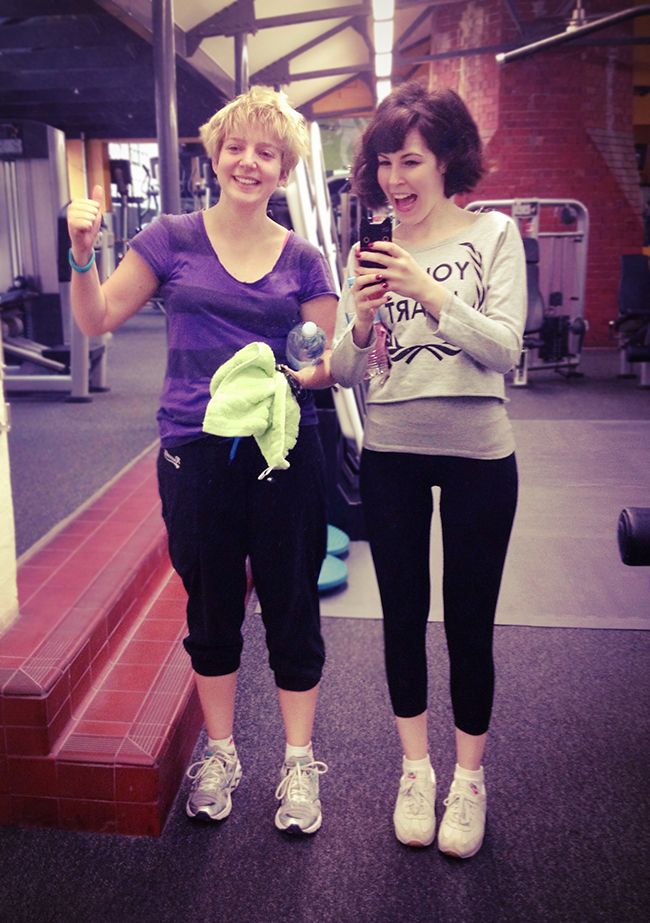 7:30pm - After working out, my gym buddy and I head to our favourite Japanese cafe for ramen and chicken katsu (I'm now greeted as the katsu girl since I order the same thing every time). When I stick to a skincare regine that keeps my skin looking good I feel more confident and don't need to bother with reapplying my foundation after working out. My current routine of Clearasil Daily Clear Vitamins & Extracts Daily Wash in the morning and Clearasil Daily Clear Vitamins & Extracts Scrub in the evening is keeping my skin happy at the moment.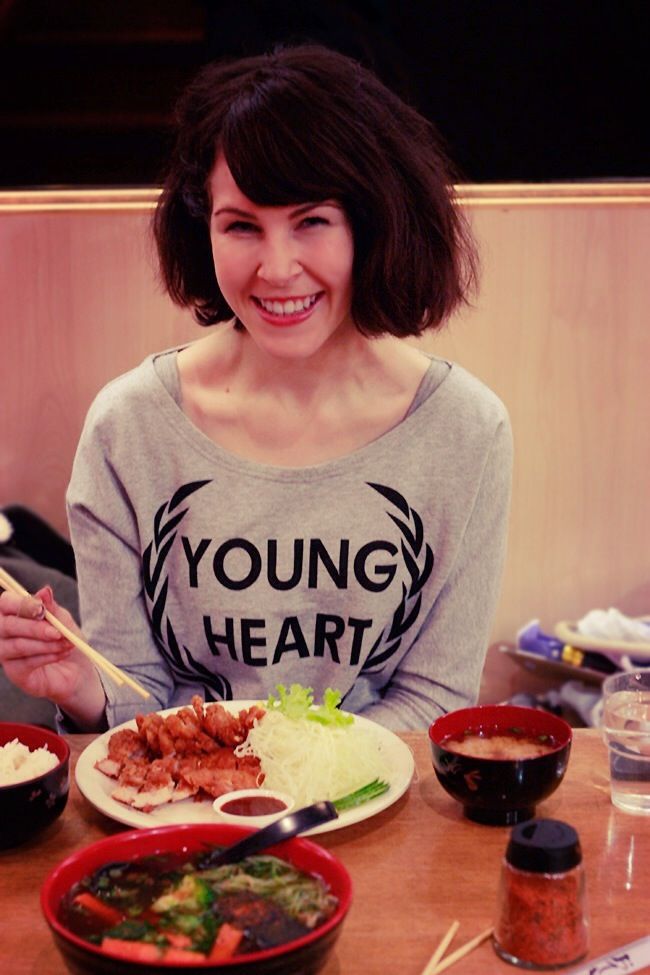 8:20pm - Time for some dessert before we head home. I usually get a little bit of my favourite Tutti Frutti frozen yogurt or two small chocolates - quality over quantity!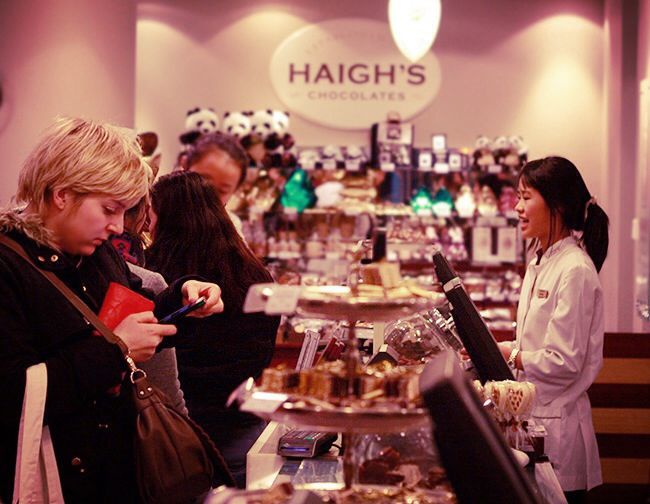 8:25pm - Can't go past Haighs for delicious chocolate. We recently discovered the Almond Krokants - best thing since sliced bread.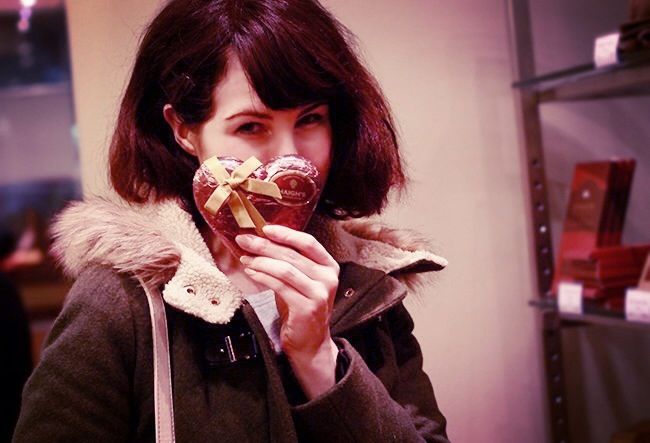 9:30pm - After a long day there's nothing I love more than getting home, slipping into favourite pyjamas and warming up in front of the heater while saying hello to the kitty.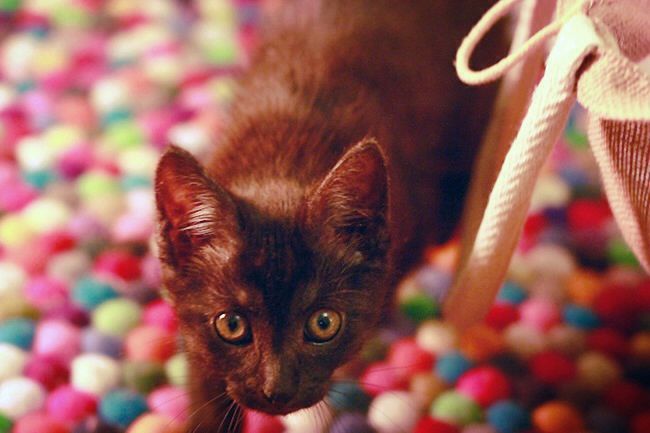 9:50pm - Before bed there's either emails and blog-related things to do or readings for uni. Having a sweet but hyperactive kitten with a penchant for chewing on everything in sight makes is very hard not to get distracted.
10:45pm - Time to get ready for bed; I brush my teeth and wash my face thoroughly with Clearasil Daily Clear Vitamins & Extracts Scrub. I use it every second day and find it helps keeps my face free from those annoying little flakey patches of skin. It also smells delicious.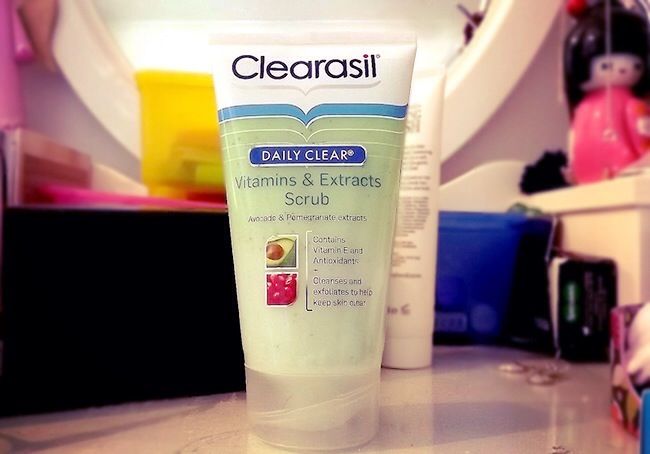 11:00pm - I like reading for a while until I doze off most nights. At the moment I'm getting through Moby Dick as I feel I should know the story if I'm selling little Moby Dick book brooches and necklaces in
my shop
.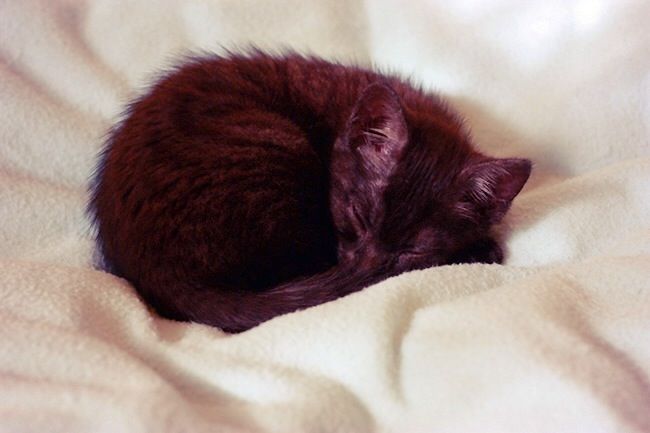 And that sums up an average day of mine. Now if you want the chance to win a
$500 experience of your choice
, just comment on this post and
tell me about a time when you wish you'd had a boost of confidence
. Good luck to everyone and make sure I can contact you if you win!
T&C's
Competition is open to Australian residents only over the age of 18. Giveaway closes 7th August 2013. Winners are selected by Clearasil and full terms and conditions can be
viewed here
.